Youth 3-D Archery Shoot
September 28, 2013
Mark your calendars for our 2nd annual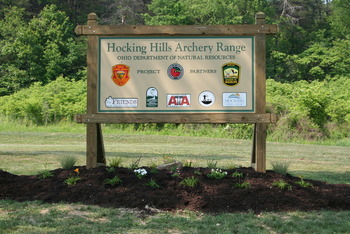 Friends of the Hocking Hills State Park "Youth 3-D Archery Tournament", September 28, 2013. It will be a 12 target 24 shot contest. Elementary, Middle and High School Divisions. $10.00 entry fee. Shoot at your convenience anywhere between 9:00a.m. - 1:00 p.m. Ribbons and Certificates for winners. Prizes, food and drawings. Challenge Shot for $2.00. There will be a NASP class, Hunter Class, and Challenge Class. New this year is a parent team class (mother/daughter, father/son).

Proceeds from the tournament will assist the Friends of the Hocking Hills who support and help maintain the Hocking Hills State Park Archery Range. This is a GREAT resource that is local and FREE to the public to use year round.
Registration will begin in June 2013
We'd like to give a great big THANK YOU to everyone that came out and supported the 1st annual Hocking Hills Archery Contest. It was a great day and everyone had fun.
Congratulations to the 2012 winners:
NASP/ Elementary 1St-Nicole Bean, 2nd- Colton Wycoff, 3rd- Olivia Bean
NASP/Middle School 1st- Samual Harnden,
2nd-Jacob Fryer
NASP/High School 1st-David Miller, 2nd-Jenna Thuma, 3rd-Jacob Wolfe
Hunters/Elementary 1st-Heidi Mcgrady
Hunters/Middle School 1st-Derek Buckley
Hunters/High School 1st-Devin Buckley
Downs Bait & Guns donated a NASP bow and the winner was Olivia Bean.
Thank you to our 2012 Sponsors:
Donate to FFHSP
Sign-up to receive Friendly Updates our e-Newsletter
---
Supporting Hocking Hills Since 2003
Read More...
---
Volunteer in the Hocking Hills
Find Opportunities...
---
Visit our Business Partners
Find Member Discounts...
---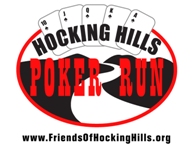 May 18, 2013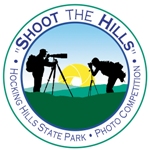 April 25-27, 2014
Archery Contest